Give!
The Harvest Hub makes donating food to feed your neighbors easier than ever!
DONATE TO YOUR NEIGHBORS:
Purchase items at the Hub Shop and then at Customer Pick-up, place your items for your neighbors in the Donation Basket. These goods will be given to Neighbors in Action to distribute to your neighbors in need.
DONATE EXCESS PRODUCE:
Producers can also donate excess foods from their fields and gardens to Neighbors in Action by bringing it when they drop off their sold items for the week.
DONATE TO THE HARVEST HUB:
If you would like to make a donation to the Harvest Hub to support our goals, please click HERE where you will be redirected to Neighbors in Action's donation page, our parent organization.
Together we can help community members in need get the same healthy local food grown right in their own neighborhood! It's as easy as that to share, support and sustain our community!
Check out Neighbors in Action and their fantastic Food Share program!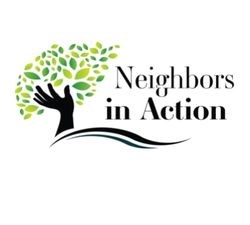 ___________________________________________________________________________
The Harvest Hub has partnered with Just Food Hub to offer a wider range of products for our customers. And, a purchase from Just Food Hub raises funds to support the Harvest Hub!
Just Food Hub is a unique project, a community-distribution group formed to support fundraising initiatives for local community groups. Just Food Hub sources organic and authentically fair traded food from Equal Exchange, grown by small farmers and workers cooperatives in the Global South and the United States. They distribute ethically sourced to buying clubs formed by local charities and not-for-profits; in addition they service small businesses wishing to build their food justice inventory.